Hi Tec Security, Photo ID & Systems
Increasing Your Security with IDentification Badges
Create a secure environment with photograph identification systems from Hi Tec Security.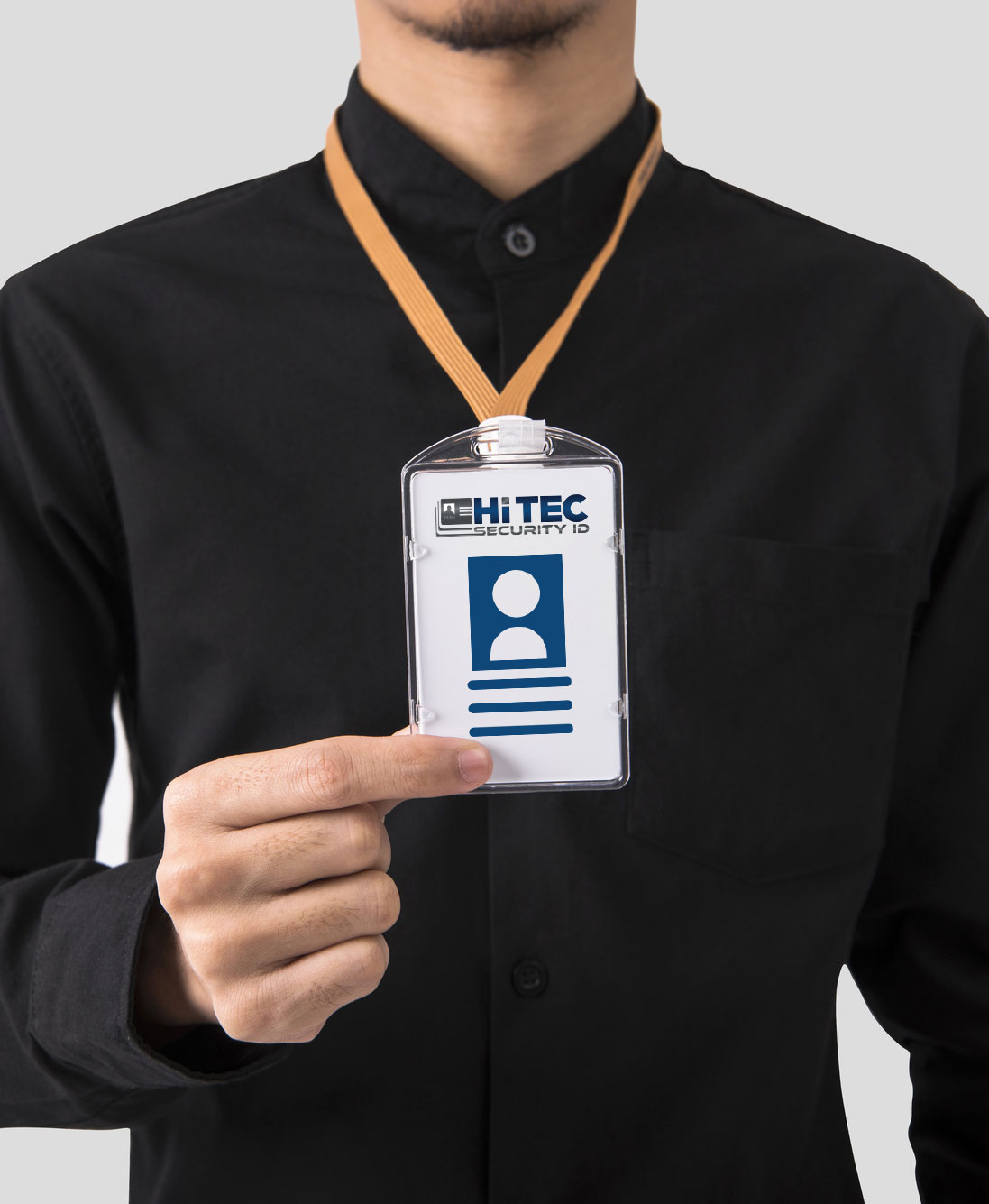 Ensure secure access within your offices with our Photo ID Services or systems.
With more than 20 years of experience, our staff strives to provide quality IDentification Badges. All Cards are printed on Professional High Definition ID Badge Printers to meet your approval.
Client Database listings is available on request annually without charge and exported from our IDentification Software.
All Data is backed up and secured daily. All Systems are protected by a router and firewall with 256 bit encryption with workstations that are password protected for authorized access only.
Although Hi Tec offers a Multi-Level Holographic overlay, Clients also have the option to choose a personalized holographic overlay that will be registered for their exclusive use. Each card is tracked to prevent multiple active cards at one time and eliminate redundant data entry. A magnetic strip or bar code can be included in the printing process.
Hi Tec Security ID was established in 1996 to provide security solutions for Corporate IDentification. With a diverse customer base of Government office, Private Sector Businesses (Health Care, Education, Transport and Sports etc.) as well as Membership Groups, our products and services are distributed and recognized from coast to coast.
Hi Tec Security ID can customize and evaluate your security needs whether it be Photo ID's, IDentification Systems and /or Software along with a vast array of consumable products. Our Staff can assist you in determining the right products and services specific to your environment.
We encourage you to either call our office or fill out the Request for Additional Info for a confidential analysis of your IDentification requirements. With more than 20 years of combined experience in the industry, Hi Tec strives to ensure High Quality Product, with a keen sense of service for all our clients.